Adventures in Bead Embroidery
During the past couple of weeks, I have been busy working on a commissioned bead-painting. This one will feature quite a different subject than I usually bead – a Silver-Laced Wyandotte Rooster!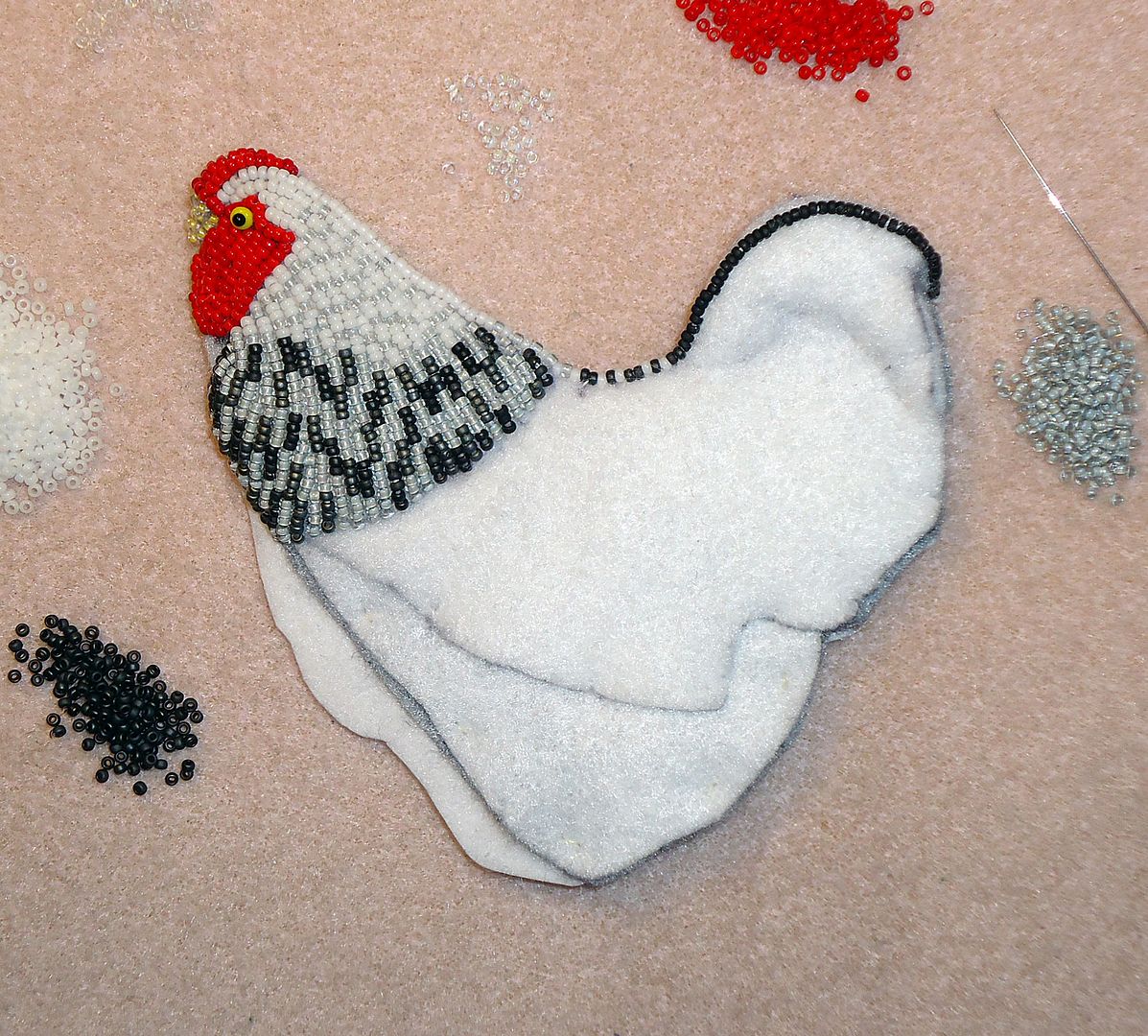 I started with a sketch which I used to created a template. Using the template, I cut out several layers of felt in different shapes. These layers will help create the relief aspect of my beadwork. Then, I began stitching mostly Japanese size 15 seed beads to my felt foundation (as well as a few larger beads). I used a few different grays and white, as well as red &  yellow.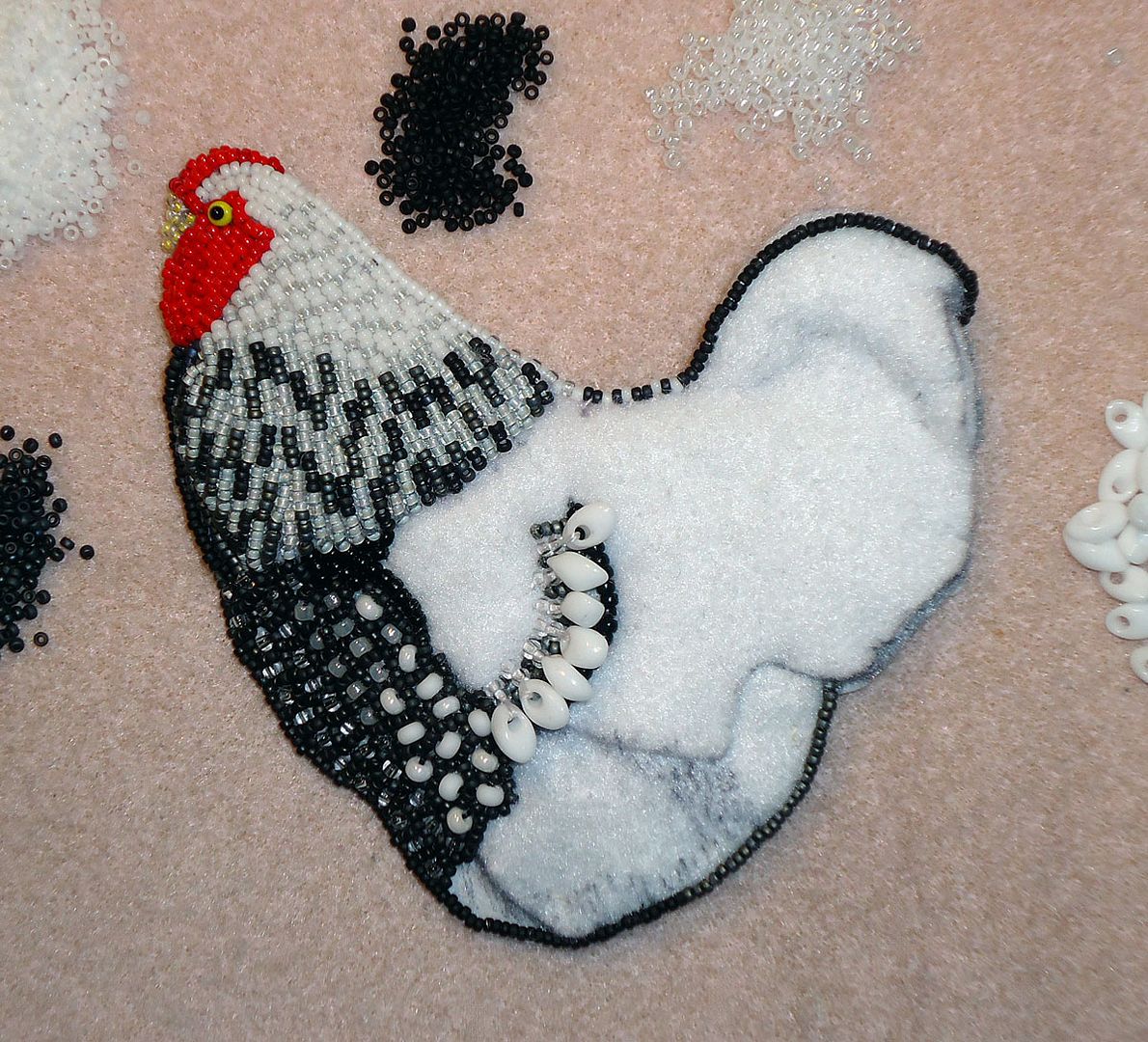 Once I reached the bird's wing, I decided to try doing bead embroidery with long Magatamas! These are the large oblong shaped white beads in the photo above. I got the crazy idea to use these as feathers!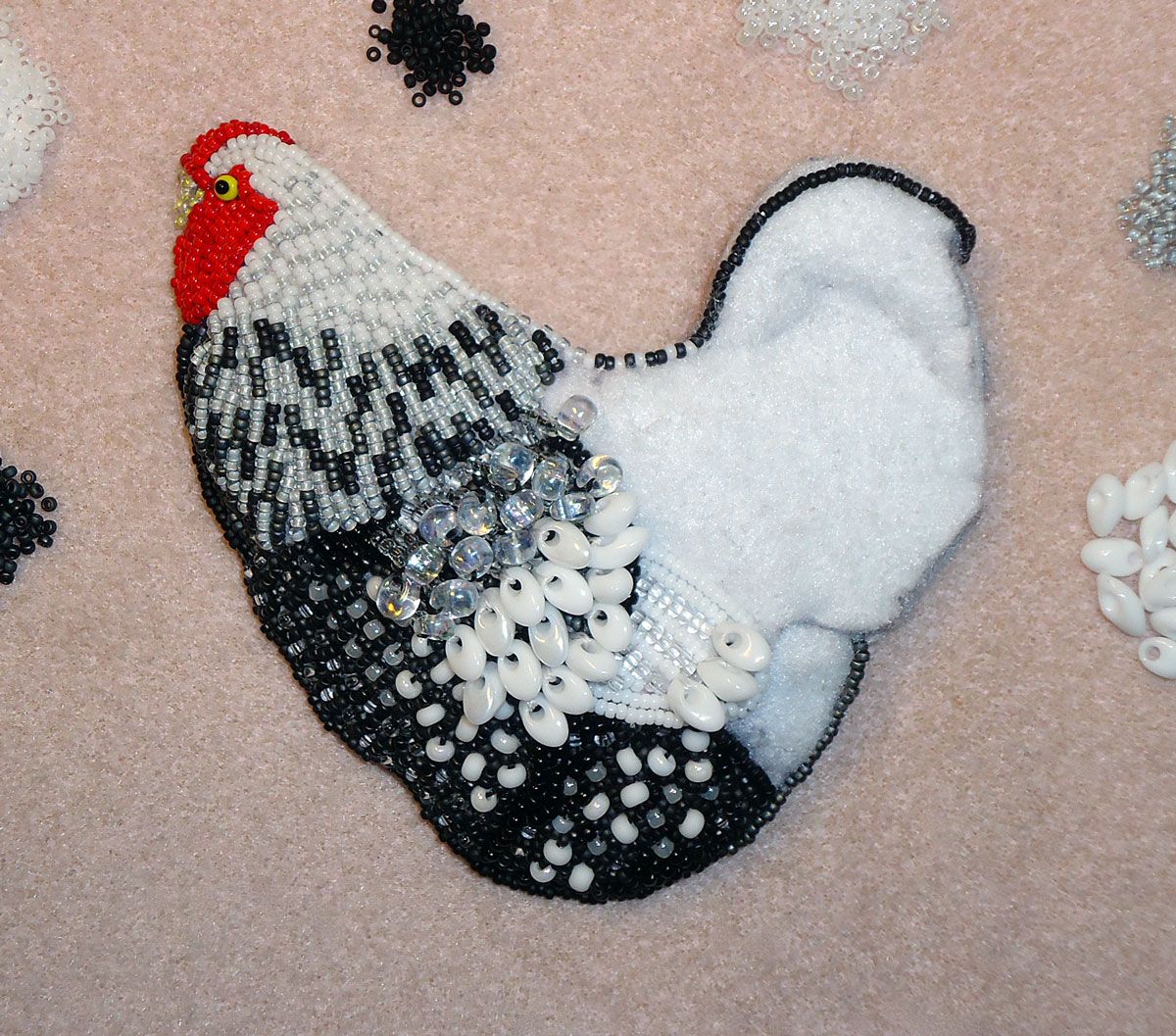 Alternating between Magatamas and size 15's, I worked…
View original post 154 more words